TEACHER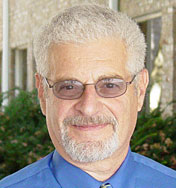 Kenneth Byalin is a Soto Buddhist priest and Sensei in the lineage of Roshis Glassman and Holmes. He is the founder and spiritual head of the Zen Community of Staten Island and resident teacher of Multifaith Zen at Mount Manresa.
Ken is also founder and President of the Verrazano Foundation, a non-profit organization that combats the stigma and discrimination against persons living with mental illness. The Foundation creates visible opportunities for people in recovery to contribute to society.
A professional in social work practice for over thirty years, Ken played a leadership role in the development of the Brookdale Community Mental Health Center and South Beach Psychiatric Center. He also taught social work and sociology full-time at the college level and maintained a private psychotherapy practice in Brooklyn and Staten Island for over twenty years.
Ken received his Bachelors degree in English literature from Carleton College, his Masters in social work from Columbia University, and his Doctorate in sociology from New York University. He holds clinical social work licenses in New York State and New Jersey and has published in numerous professional journals.