TEACHER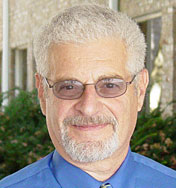 Sensei Ken Byalin is the Wagner College Buddhist chaplain and spiritual leader of the Zen Community of Staten Island. An ordained priest in the Soto Zen lineage and a member of the Zen Peacemakers, he is a Dharma Successor of Roshi Bernie Glassman and studied with Roshis Jishu Holmes, Robert Kennedy, S.J., and Kyudo Nakagawa.
Ken is the founder and president of both The Verrazano Foundation and the John W. Lavelle Preparatory Charter School. Lavelle Prep, Staten Islandís first charter school, welcomes and fully integrates students living with emotional challenges.
Having received his Bachelorís degree in English literature from Carleton College, Ken went on to earn his Masterís degree in social work from Columbia University, and his Doctorate in Sociology from New York University.